FLORIDA FAMILY LAW ATTORNEYS
CALL 855-529-2020 FOR YOUR FREE CONSULTATION*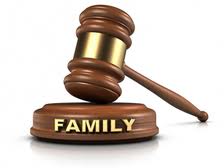 Life-changing events such as divorce and separation can be overwhelming. The breakdown of the family is a major issue with couples today and affects all levels of family life. At BCN Law firm our Family Law Attorneys strive to make the transition an amicable one. The issues are complex and it's important to have lawyers who have the experience to handle all the nuances of Divorce Law. In Central Florida our lawyers have had years of experience in dealing with divorce, child custody, support and asset division and if you are involved in a divorce matter or separation issue you need the right counsel to protect you. It is vitally important to hire the right Law firm to process your case, and our talented staff has had years of successes to back up our record.
Family Law covers a wide variety of areas including: divorce and the reaching of a financial settlement. Additionally there are issues including cohabitation disputes and financial settlements when your marriage comes to an end. There are also agreements with respect to your children with placement and contact. Also there are important decisions in your child's life with respect to their education, health, religious and location requirements. Any pre-nuptial and post-nuptial agreements, civil partnerships and domestic violence have to be dealt with. So as you can see, the complexities of a divorce can be weighty. Our Central Florida Family Law Attorneys are extremely capable in dealing with these issues. Call 855-529-2020 for a free consultation*.
FAMILY LAW ATTORNEY SERVICES:
As a well known law firm, BCN focuses on helping Lake, Sumter and Orange County Florida clients with multiple areas of interests. With a staff of over 12 Attorneys and numerous paralegals we have the ability to represent you with excellence. If you or a loved one is facing a divorce situation, we can help you manage the terms of your un-contested divorce into an effective divorce decree to be signed and approved by the court. If you are disputing child custody and support issues, and you want to remain on a professional level with your former partner than we can make the mediation smooth and amicable for all. We will strive to keep the relationship intact so an agreement will form that benefits all the children. Our Family Law Attorneys in Lake County can help mediate or negotiate a workable solution that preserves this relationship and protects the rights of the children.
As covered previously the practice of Family Law is a multi-faceted area. It encompasses areas such as: adoption, child custody and visitation, children's rights, child support, spousal support (alimony), separation agreements, civilian and military divorce (dissolution of marriage), marital property division (equitable division), elder law matters, insurance, cohabitation agreements, pre-marital (pre-nuptial) agreements, marriage and other legal issues pertinent to the family. Make sure to contact our Family Law Attorneys to schedule your free consultation* and ask your questions. The initial consultation is free! The information you gain as to your options is invaluable. Our clients are well taken care of with the knowledge we bring to the table.
Family Law Attorneys
Know Your Attorney. Know Your Options.