Our Attorneys
Wade Boyette, J.D., LLM.
Was born in Estill, South Carolina in 1967, and has lived in Lake County since 1994 where he has made his mark with a strong transactional law practice. Mr. Boyette was responsible for organizing many of the local businesses as the area grew, and has participated with many local charitable and nonprofit organizations. Prior to moving to Lake County, Mr. Boyette practiced tax accounting in the Big Six accounting firm Coopers and Lybrand in Jacksonville, Florida.
Mr. Boyette graduated from Georgia Southern University in 1989 with a B.S. Degree in Accounting; from Mercer University with a J.D. Degree in 1992; and from University of Florida with a Masters in Taxation in 1993. He is an active member of The Florida Bar and the Lake County Bar Association, and is a member of The Georgia Bar Association. Currently, Mr. Boyette is focusing primarily on Real Estate Law, Bankruptcy and Foreclosure defense, as well as Probate, Estate Planning, and Corporate/Business Law.
Heath B. Nailos, J.D.
Was born in 1969 in Atlanta, Georgia, and has resided in Florida since 1978. He received his B.A. in History from the University of South Florida in 1992 and his J.D. Degree from Stetson University College of Law in 1995. He made his mark by focusing primarily on Personal Injury and Litigation. Mr. Nailos also handles sinkhole disputes and issues associated with sinkhole claims. Mr. Nailos is a former partner in Cummins & Nailos, PA, and practiced as an Associate at Rissman, Weisberg, Barrett, Hurt, Donahue & McLain in Orlando.
Mr. Nailos has been involved with and a supporter of a number of charitable organizations in the Lake County community. He is a member of the Florida Justice Association, and the American Association of Justice. Mr. Nailos is also an active member of The Florida Bar and the Lake County Bar Association, and has practiced law in Florida since 1996. He currently serves on the Board of Directors for the Cornerstone Hospice, the South Lake Chamber of Commerce and the Pig On The Pond event. He is Chairman of the Board of Growing Champions for life and chairs the SPCR committee for The First United Methodist Church in Clermont.
Kristin Cummins Nailos, J.D.
Was born in 1970 in Leesburg, Florida and has resided in Lake County all of her life. She graduated from the University of Florida in 1992 with a B.S. in Journalism and Stetson College of Law, where she graduated with honors in 1996. Mrs. Nailos has practiced law in Central Florida since 1996, and is a member of The Florida Bar, and the Lake County Bar Association and is admitted to practice in the Middle District of Florida and all State Courts in Florida.
She has concentrated her areas of practice to include Real Estate Law, Real Estate Litigation, Mortgage Foreclosure Defense, General Litigation and Probate and Estate Planning. She is an active member of First United Methodist Church of Clermont and is an avid marathon runner.
Norman C. Cummins, J.D.
Was born in 1938 in Louisville, Kentucky. He received his Bachelor of Science in Business Administration from the University of Alabama in 1963 and a J.D. Degree from the University of Alabama in 1967. He made his mark practicing Probate, Estate Planning and Real Estate Law and has represented clients in the Lake County area since 1970.
Mr. Cummins has been a pillar of the Lake County community for over 40 years. He is an active member of First Baptist Church of Clermont. He is also an active member of The Florida Bar and the Lake County Bar Association.

Cynthia Gregory Crider, J.D.
Mrs. Crider was born and reared in Mt. Vernon, KY. She graduated from Duke University with a Bachelor of Arts in History in 1995 and received her J.D. from the University of Kentucky College of Law in 1998. After graduation from law school, Cynthia worked in doing tobacco litigation defense. She also worked for over 10 years with her father, William D. Gregory in Mt. Vernon, KY, as a general practicing attorney.
Mrs. Crider moved to Florida and became licensed to practice in 2012. She is licensed to practice in is admitted to practice before the U.S. Supreme Court, the Federal District Court in the Eastern District of Kentucky, the Federal District Court Middle District of Florida, and has been a Kentucky certified domestic relations mediator for over 15 years.
In addition to general law practice Mrs. Crider has experience in the areas of Trusts and Estates, Elder Law, Entertainment Law, Complex Transactional Law, Physician Contract Negotiation, Physician Business Planning, LLC Formation And Organization. Representative clients include EB-5 projects and clients seeking EB-5 Immigration status, SBIR Grant Application, and franchise negotiations. As the spouse and sibling of physicians, Cynthia is attuned to the special circumstances presented by physician contracts and the need for asset planning and protection for an entire career.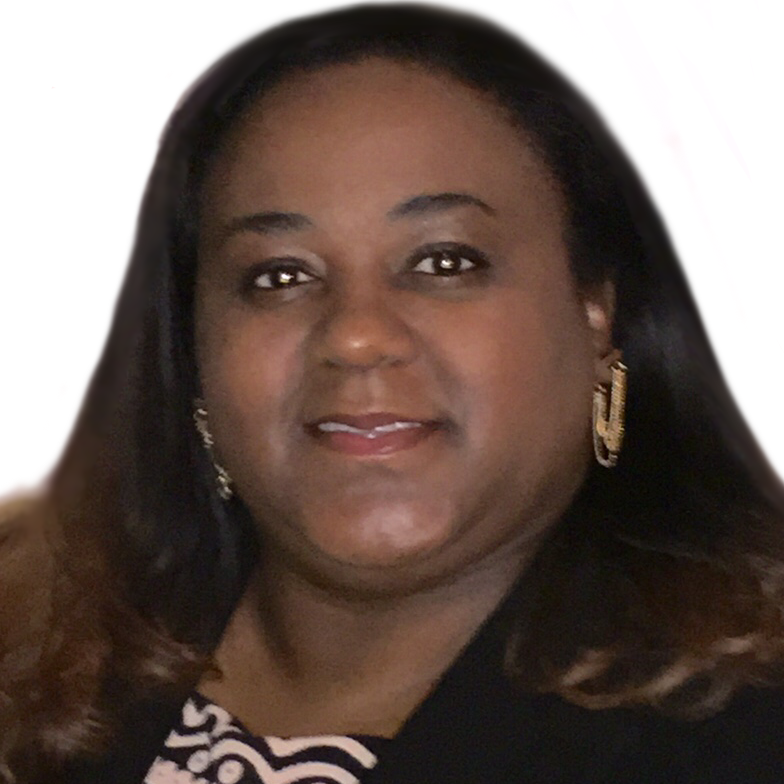 Michelle C. Bottex, J.D.
Ms. Bottex earned a Bachelor of Arts degree in Business Administration from Stetson University and Master of Arts degree in Human Resources Development from Webster University. A former Department of Children and Families employee and Florida Public School teacher, she has advocated for parents and children throughout her career.
Upon graduating from Barry University College of Law, Ms. Bottex began her legal career as an Assistant State Attorney where she honed her litigation skills as a criminal prosecutor. Her areas of practice include Family Law, Criminal Law and Administrative Hearings.
Ms. Bottex has been practicing law in the Central Florida area for ten years. She also serves as an adjunct professor at Keiser University. In her spare time, she enjoys tutoring students and preparing them for college.
Travis Stulz, J.D.
Mr. Stulz was born and raised in Berlin, Maryland and moved to Central Florida in 2006.  He graduated from the University of Central Florida with a Bachelor of Science in Biomedical Sciences and Public Affairs.  Mr. Stulz then attended Florida A&M University College of Law and received his J.D. in 2014.
Mr. Stulz has concentrated his practice areas to Personal Injury, Wrongful Death, Trucking Accidents, and Criminal Law.