Personal Injury Attorney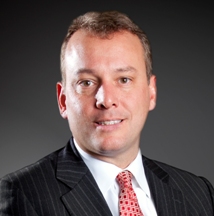 At BCN Law firm our Personal Injury Attorney is ready to fight for you. We believe your welfare and safety are the most important part in dealing with injury cases.
Attorney Heath Nailos and his qualified staff that will represent you and your needs to the fullest of our abilities. We are not afraid to go into court and litigate your interests. Insurance companies know this and that is why you should pick a firm that they respect and fear. Our Success with Personal Injury cases alone make us formidable in going up against insurance litigators.
Clermont Florida Personal Injury Lawyer
At BCN we litigate most major personal injury claims such as: car accidents, slip and fall accidents, boat accidents, work related accidents, medical accidents, dog bites and many more. If you feel that you have a claim from any one of these then let our Injury Lawyers help you.
In the event that you have suffered an injury due to the carelessness of another party, you may be able to recover compensation through a lawsuit. Our Personal Injury Attorneys may be able to help you recover damages from but not limited to:
Pain and Suffering
Lost income from wages
Medical reimbursement
Car Accident
Truck Accident
Dog and Animal Bites
Child Related Injuries
Day Care Mishaps
Construction Injuries
Workers Compensation
Dangerous Prescription Drugs
You need to know that any claims must be made within a specific period of time. This is known as the statute of limitations, and it varies by state. Because of this regulation you need to communicate with us as soon as you can to maintain the integrity of your case.
Contact Attorney Heath Nailos
If you live in Clermont or anywhere in Central Florida and have a claim then let our Personal Injury Attorney guide you in qualifying whether your case is caused by the fault of another, and if compensation is due you. If we find that you are entitled to damages than we will file a lawsuit against the responsible party. Because we care about what we do, we want to protect your claim for compensation and make sure your rights are protected. At BCN Law firm our staff is dedicated to standing up for the rights of its clients.
Know Your Attorney. Know Your Options.